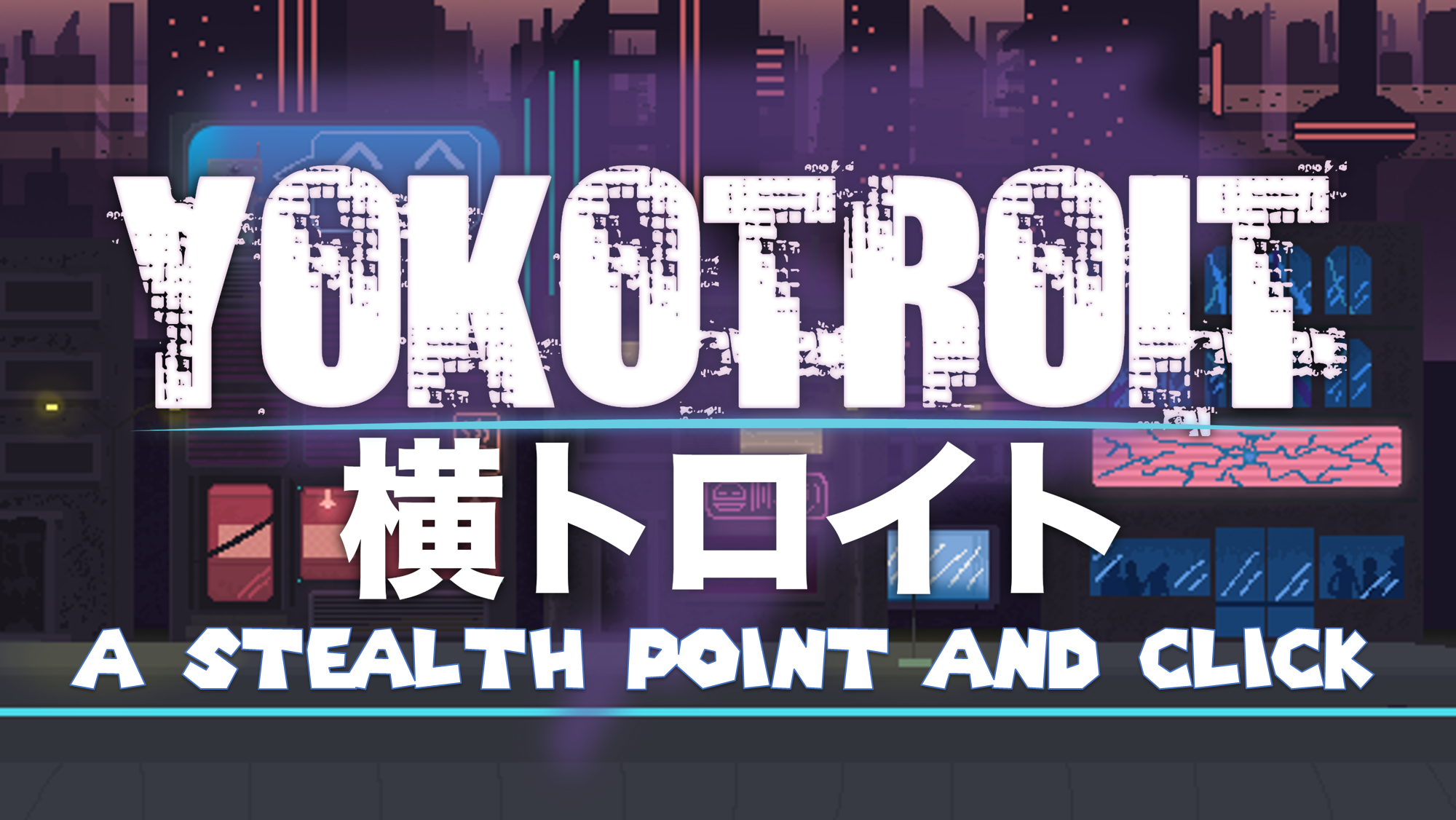 Yokotroit
A downloadable game for Windows
Overview
Yokotroit is a 2D pixel stealth-based point and click game that immerses the player into a cyberpunk world where Detective Shenna Sato navigates the world with her sidekick Watson and her skills.
Controls
Left Click:

Select movement destination
Pickup Items
Use Items

Right Click:
E Key
C Key
Basic Story
In the not too distant future, Japan has expanded into the U.S. and caused a merger of the cultures. Beaten down cities such as Detroit have been re-purposed into newer, more advanced cities. What was once known as Detroit is now Yokotroit.
Crime still runs rampant throughout the city and as such, detective agencies have sprung up. Follow the exploits of Detective Shenna Sato and her trusty companion Watson, as they try to solve the case of the Slide Whistle Killer while being beaten down by her rivals who will even resort to hired thugs to keep her off the case.
Development Team

Eve Adkins
Mark Hurley
Mason Griff
Mckayla Robbins
Meagan Bleyer
Will Brown
Yu Huan
Comments
Log in with itch.io to leave a comment.
If you ever need a 8 bit soundtrack i'm willing to do it.
This was just a small project done for class and currently none of the developers have any plans on further development of the game. However, I am working on another game that could use a 8-bit soundtrack.
i would love to be a part of that. Please let me know more about the game so I can make the music.